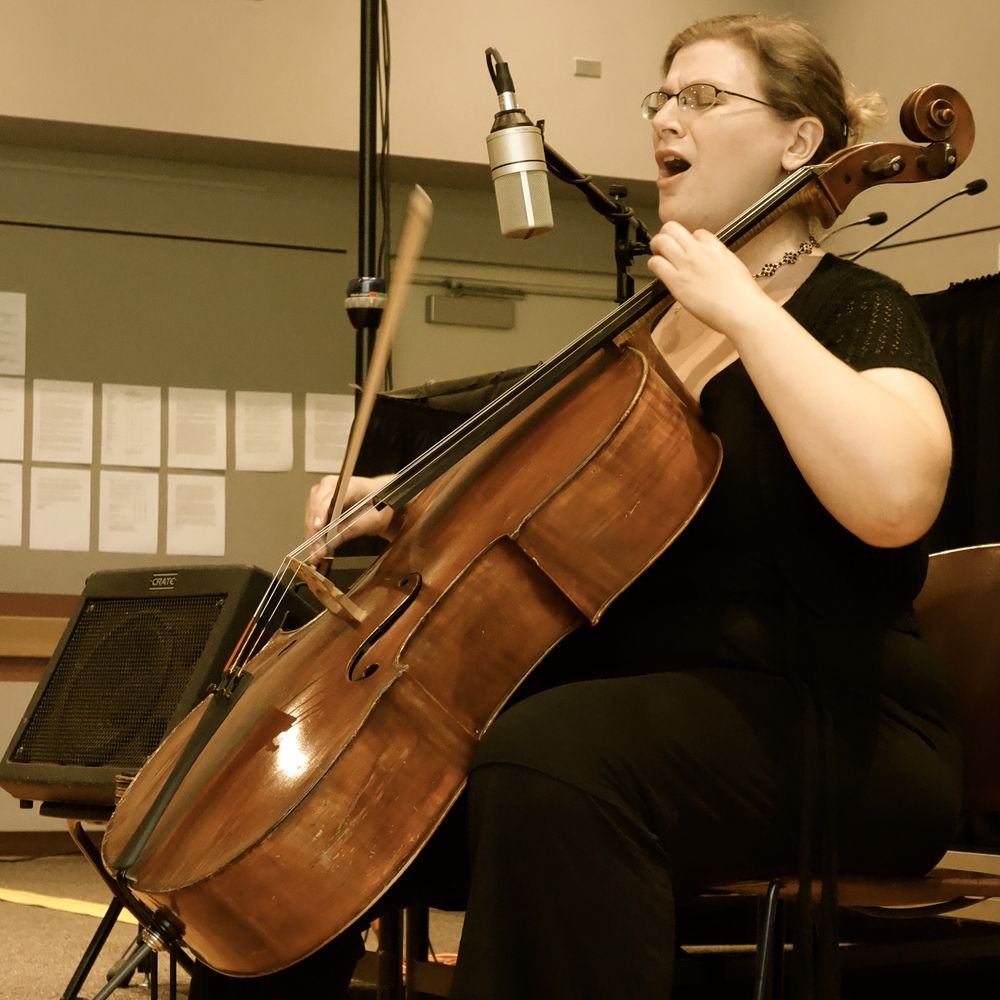 A Music Ministry
songs to lead us, feed us, and hold us up
Anna Fritz is a cellist, folksinger, and life-long Quaker. She travels with a music ministry, creating opportunities for Friends and other faith communities to worship, grieve, celebrate, and listen deeply for leadings. Whether she is singing out of the silence of a gathered meeting for worship or playing her cello in a crowded bar, Anna's Spirit-gifted songs and fierce vulnerable presence remind us that we are standing on holy ground. Her songs unflinchingly confront suffering and injustice, naming the deep wounding in ourselves and our world. But the songs are also prayers - tools to awaken ourselves to the power of divine presence moving in us, calling us to a lived faithfulness. Anna draws us into song, using our joined voices to metabolize grief and fear into loving, Spirit-led action.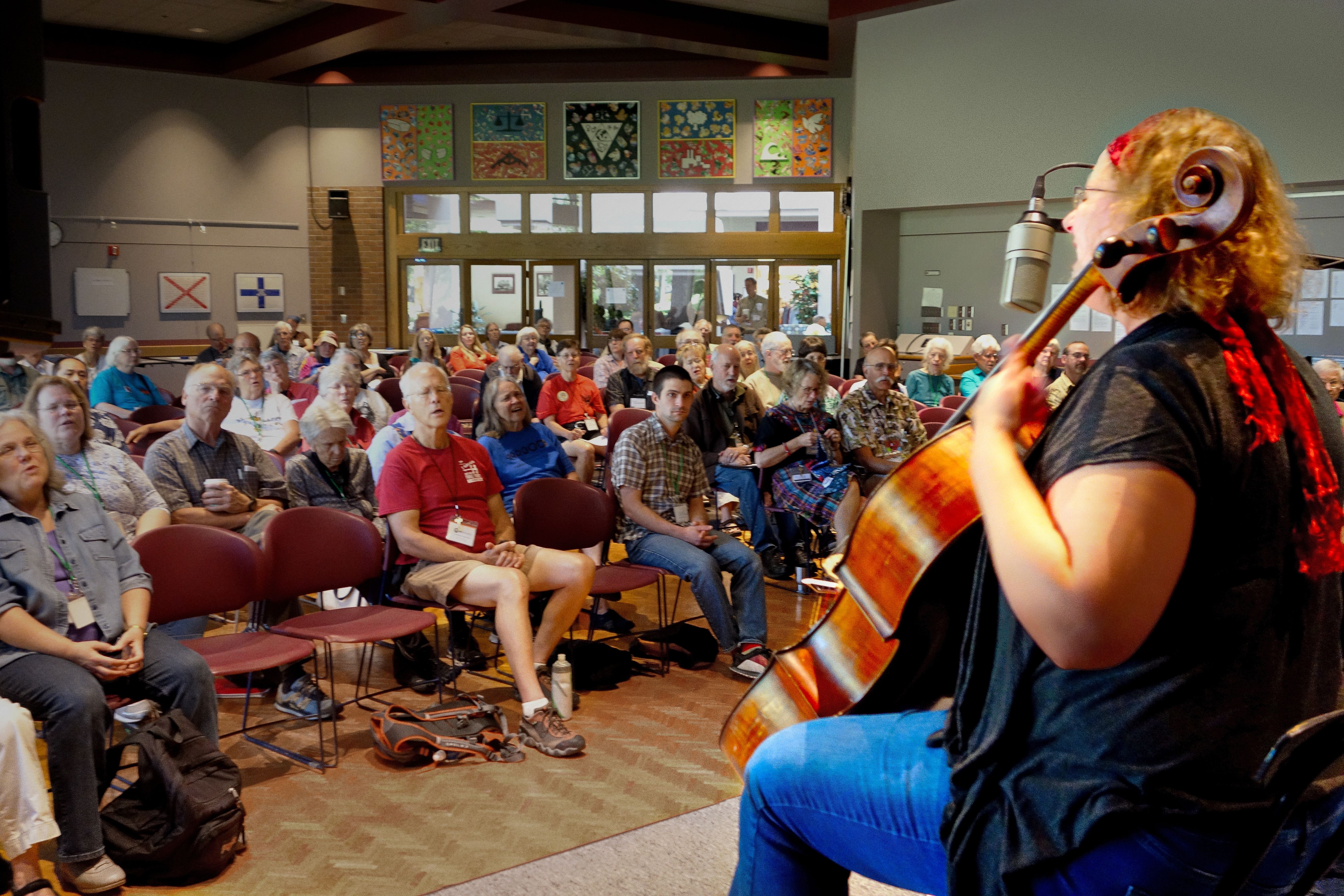 Anna's offerings range from more traditional concerts to music-based worship services and workshop-style programs that combine music, worship, and group sharing. Her music ministry is under the care of Multnomah Monthly Meeting in Portland, Oregon. She has traveled to bring her ministry to Friends in more than 20 monthly meetings in the West and Midwest and was the recipient of a grant from the Picket Foundation for Quaker Leadership in 2015.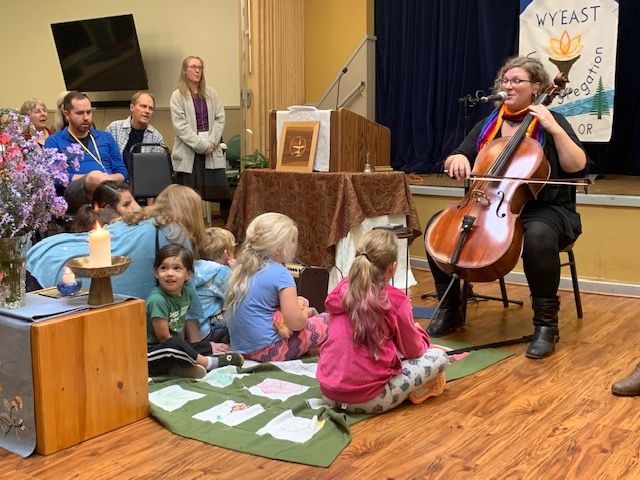 By invitation, Anna has played for:
North Pacific Yearly Meeting's annual sessions
Arizona Half Yearly Meeting
Willamette Quarterly Meeting
Pacific Northwest Quaker Women's Theology Conference
Friends for Lesbian, Gay, Bisexual, Transgender, and Queer Concerns' Midwinter Gathering
Western Young Friends New Years Gathering
She has also offered her music ministry in communities of faith beyond Friends, including services for Unitarian and Lutheran churches, Ecumenical Ministries of Oregon, and Interfaith Vigils for Transgender Day of Remembrance.
Holding sacred space
in a secular world
Anna is often called to use her ministry to hold sacred space in the secular world, performing in clubs and concert halls, union meetings, climate rallies, immigration fundraisers, and government hearings. She brings the gifts of a seasoned professional musician to her ministry. Anna is a classically trained cellist with decades of experience touring nationally and recording with rock bands and pop artists including The Decemberists, My Morning Jacket, Dirty Projectors, and First Aid Kit. She has released three solo albums, written original scores for two plays, and is a sought after performer in Portland, Oregon and beyond. In recent years, her work as a composer for the theater has involved performance tours of federal and state prisons, schools, and homeless shelters.
Some fruits of this ministry...
"

I love knowing that I am connected to Friends I may not see often because we're all singing your songs! I thank you and the Spirit for working in you, for this ministry, which has become an important part of my prayer life" - Promise Partner
"

Your song "I Hold You Up" has been a mainstay for me in the age of Trump. I use it to heal not only myself, but also to send healing to others. It switches off my fear, anger, and negativity! It is a miracle, Friend" - Karen Mitzner
"

These are songs of power. They get inside you and lift you up, renewing your spirit. If you'll pardon the blasphemy, this gospel is as close as this delusional atheist can come to 'living water.'" - David Foley
"

Your ministry has touched many in Pima Meeting. One Friend often sings the welcome song at the rise of meeting. " - Bea Quiroga