It's been a busy spring in my teaching studio which has been keeping me off the stage, but there's a lot coming up!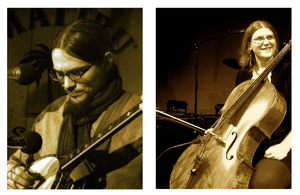 Washington Tour with Seth Martin
Seth is a fantastic songwriter, performer, and human with a good sense of humor and respectably radical politics. He's a treasure. And he's moving to South Korea in June, so you should definitely make one of these shows if you can!
Seattle: Friday, May 8th
Whidbey Island: Saturday, May 9th
Olympia: Sunday, May 10th
Sitting in with the Shook Twins
Representing two-thirds of our indie-rock string trio, Kyleen King and I are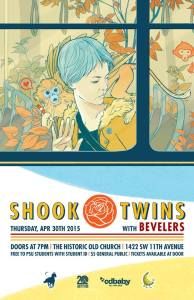 backing up Portland's folk darlings, the Shook Twins, at The Old
Church next week:
Shook Twins
The Old Church
1422 SW 11th Ave., Portland, OR
Thursday, April 30th at 7pm
Bevelers open
$5 (free with PSU student ID)
All ages, bar with valid ID
June Tour to the Midwest!

I've been awarded a grant from The Pickett Endowment for Quaker Leadership to help support a tour this June. I'll be performing mostly at Friends Meetinghouses, but all shows will be open to the public. The tour traces a northerly path from Portland, Oregon to Milwaukee, Wisconsin. Stay tuned....shows will be announced shortly! Sign up on the mailing list to stay in the loop!